Welcome and thanks for stopping by! I hope you all had a very Happy Thanksgiving! We have lots of fun Christmas projects to share with you today. A huge thank you to Megan of C'mon Get Crafty for organizing this blog hop. Also, we have a GIVEAWAY at the end of this post so be sure to enter for a chance to win $125! Wouldn't that be great for Christmas shopping?
This post contains affiliate links at no extra cost to you. Please see my full disclosure here.

It's the most wonderful time of the year – time for the annual 25 Days Of Christmas Movies Blog Hop! #ChristmasMoviesHop
We have 25 talented bloggers gathered together to share with you all the wonderful crafts and recipes you can make this Christmas season, based off of some of the most beloved holiday classic films. There are 25 films to be inspired by for your holiday season, and 25 talented bloggers to aid your inspiration! If you love Christmas movies, you have come to the right place!!
Let's Meet The Hosts!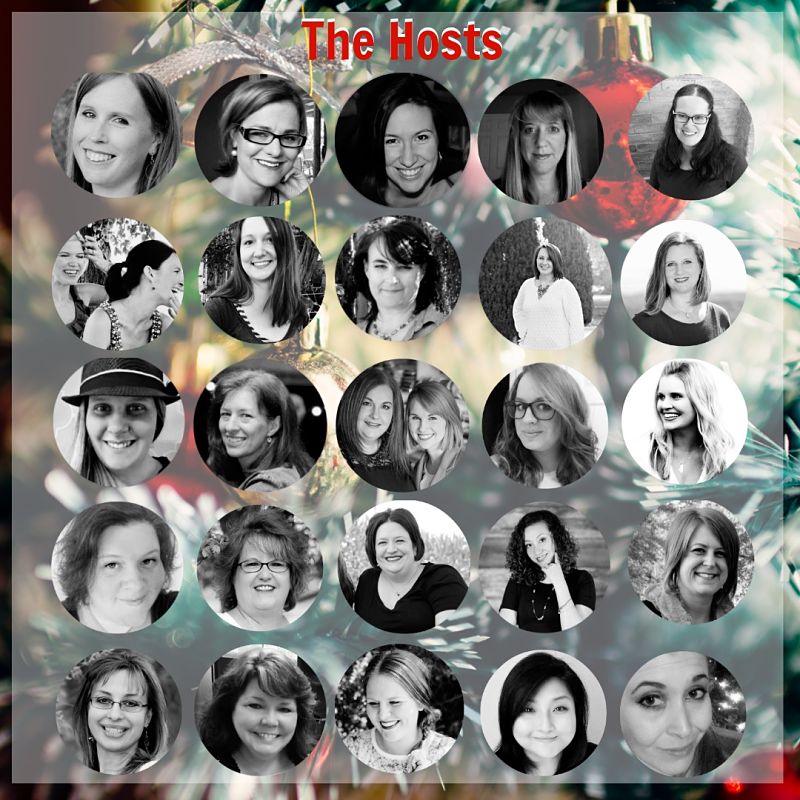 Megan ~ C'mon Get Crafty | Erlene~ An My Pinterventures | Lindsay ~ seeLindsay
Marie ~ The Inspiration Vault | Maureen ~ Red Cottage Chronicles | Emily ~ Domestic Deadline
Stephanie ~ The Tip Toe Fairy | Rebecca ~ The Moments at Home | Michelle ~ Our Crafty Mom
Pam ~ P.S. I Love You Crafts | Sue ~ A Purdy Little House | Heather ~ The Busy Giffs
Erica ~ 5 Little Monsters | Valerie ~ Occasionally Crafty | Sara ~ The Holy Mess
Tina ~ Sweet and Salty Sisters | Sam ~ Raggedy Bits | Christine ~ Where the Smiles Have Been
Allie ~ Vigor it Out | Lyne ~ Lynn's Everyday Ideas | Evelin ~ Evey's Creations
Nina ~ Crazy for Cookies and More | Carrie ~ A Princess and Her Pirates
Jaclyn ~ The Dotted Nest | Kelley ~ Simply Inspired Meals
Home Alone is one of my family's most favorite Holiday movies! We like the original the best and it is a movie we watch every Christmas. My son Derek was 8 years old when we first watched it together. The same age as Macaulay Culkin's character, Kevin, in the movie. He is 26 years old now.
I have so many fond memories of Derek dressing up in his Dad's suit coat and hat carrying a little suitcase pretending to be one of the characters from Home Alone. He actually memorized entire scenes and we would sit around and watch him put on a little show. It really seems like yesterday! If you have watched the movie, it was the scene below that said "keep the change ya filthy animal" that was his absolute favorite. He thought it was the funniest thing!
I knew immediately that I wanted to make something with this quote. I decided to make a pillow based on this but changed it up a little so it is a funny Christmas pillow. Here is what I came up with:
[Tweet "25 Christmas Movies Blog Hop – Home Alone – Our Crafty Mom #christmasmoviehop #homealone #diypillow"]
I decided to write "Merry Christmas ya filthy animal" on the pillow for a funny nod to the movie. Let me show you how simple this pillow was to make.
Supplies
Pillow Cover (Hobby Lobby)
Sharpie – Paint Pen Black
I used a linen pillow cover that I picked up at Hobby Lobby at 50% off making it $4.99! I love these pillow covers and use them for lots of DIY pillow projects. I started with a stencil and used the paint pen to trace Merry Christmas on the top of the pillow, then lightly colored it in.
For the "ya filthy animal" quote, I wanted it to be a freehand style as it is meant to be funny and light. It is a nice contrast to the rigid stencil font. I used a piece of chalk to freehand the words until I was happy with the placement and simply traced it with the paint pen.
Just to add a little something decorative, I used some scrap linen to create a small flower and pinned it to the corner.
It's definitely a fun addition to our Christmas decor and my Son gave me his signature smirk when he saw it!
Now let's check out the rest of the amazing Christmas creations!
**Pin For Later**