Welcome friends! I am happy to be participating in this month's Movie Monday Challenge with a theme of Mothers! While my Mom passed away at the young age of 47 from Ovarian Cancer, my Sisters and I like to do something to remember her on Mother's Day. A few years back I made a DIY Mother's Day Memorial Frame for my two sisters and myself. Her all time favorite movie was Beaches.
This post contains affiliate links at no extra cost to you. Please see my full disclosure here.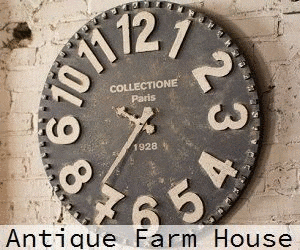 Unfortunately, it is a sad movie, but I wanted to keep it real so Beaches it is. Of course this Memorial Frame was inspired by The Wind Beneath My Wings, the theme song from Beaches. Is that song a tear jerker or what? I think my Mom was more obsessed with the song, than the movie. She had the tape and would listen to it over and over again. I will show you how I made this Memorial Frame and then I'll share a funny story about my Mom. You will see why this song has so much sentimental meaning to my family.
On the last (or fourth) Monday of each month, a group of bloggers participate in a #MovieMondayChallenge, hosted by C'mon Get Crafty! We decide on a topic, genre, or specific movie to use for inspiration and everyone gets free reign to create something wonderful!
[Tweet "DIY Mother's Day Memorial Frame-Beaches Inspired Our Crafty Mom #mothersday #beachesmovie #memorialframe #diy"]
This month's challenge was. . . . Mothers! Your Mom's Favorite Film, or just a movie about motherhood! Everyone was allowed to choose their own favorite film so long as it was inspired by the challenge word. This is one of my favorite scenes from Beaches. Just two lifelong friends chilling on the beach, where their friendship first began.

source
Now let me show you how this was made. I was a Stampin' Up demonstrator for 4 years and still have lots of supplies. Stamping is one of the most relaxing crafts ever.
DIY Mother's Day Memorial Frame
Supplies
8×10 Frame with double mat
Big Shot Die Cutting Machine
Sizzix Bigz Die – Wings, Angel (Similar)

Printed Song Lyrics
Rose Garden Stamp (Similar)

Ranger Tim Holtz Distress Ink Pad, Walnut Stain
While I used a cutting machine, if you don't have one, you can print out an angel wing image that you like and trace it. The Big Shot Die I used is actually a dove, but the wings are perfect for angel wings.
Next I printed the lyrics to The Wind Beneath My Wings on heavy card stock.
I brushed the ink pad along the sides of the mat to age it somewhat and then used a rubber stamp from my stash to add Mom to the top. Everything is better with a little bling, so a few rhinestones add interest to the corners. The rose rubber stamp was also added to the mat in the same walnut shade.
For the angel wings, I used the same rose stamp, but colored it in with yellow markers as yellow roses were my Mom's absolute favorite. You will notice at the top of my blog page, there is a yellow rose as the symbol. That is to honor my Mom. I used double adhesive tape to attach the wings together and a few pearls to finish it off.
We don't have many pictures of my Mom. Unfortunately, cell phone cameras were not a thing back then. Also, she hated having her picture taken, so the few that we have we cherish. I think she was in her late 20's in this picture. I wish I could fix the picture quality, but this is actually a fixed one, lol.
To add detail to the frame I placed a few DIY paper flowers on two corners.
I love the look of the English roses. They just feel vintage to me.
Now for that funny story of my Mom. Let me preface this by saying my Mom was a character. She was very shy, until you got to know her, than she had an incredible sense of humor! She loved practical jokes, like placing fake spiders in the shower and for some reason loved to trick you with a whoopie cushion. With that in mind, she apparently wanted to lighten the mood at her funeral, so she met with the Pastor ahead of time to plan the Hymns and Readings.
She specifically said to the Pastor that she wanted The Wind Beneath My Wings to play at the end of the Mass. The Pastor recalled this to us after and said she started laughing at this request and said "that will really get them". She of course meant this tongue in cheek and we had no clue this song would be playing. As soon as we heard it, we knew Mom was behind it. She definitely made us chuckle because that was so Mom. While this song is always sad to hear, it is also comforting in some way. I can't help but remember how my Mom was always thinking of her family, right until the end. Like I said, she was a character!
Love you Mom and you will always be "the wind beneath my wings".
**DON'T FORGET TO PIN**
I used the same idea for these wings to make angel wing ornaments here. I've also been collecting angels and angel wings for many years. This pair that I bought from Decor Steals is my absolute favorite! Here they are in my bedroom:
Don't forget to follow me on Pinterest below:
Thank you so much for stopping by. Have a great week!