Spring is the time of year when I look forward to freshening things up in my home. It can be as simple as adding new throw pillows on the sofa or even changing a paint color. One of the things that I like to switch out seasonally are curtains. Of course I am always mindful of a budget, so I look for inexpensive but pretty updates. One inexpensive, easy update is to make your own no sew stenciled curtains like I did here.
[Tweet "Make Your Own No Sew Stenciled Curtains Our Crafty Mom **COUPON CODE** @BurlapFabric #DIY #stencil #ad"]
It was tough to get a clear photo as we actually have sun today! But I am not complaining as it is the first day that really feels like Spring. I'll try to add a photo when the sun goes down. One of the reasons I love this fabric is it gives you privacy but still lets the light in so it is bright and airy.
This post is sponsored by BurlapFabric.com however all opinions are 100% my own.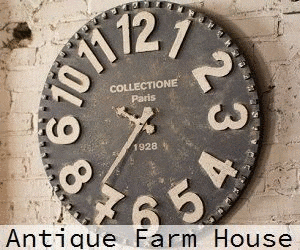 If you've visited here before, you know I like neutrals with pops of blues. I chose this gorgeous, soft blue fabric:
Here is a quick and easy tutorial if you want to make your own curtains. And to make that even easier BurlapFabric is giving every Our Crafty Mom reader $5 off your next order of $5 or more! How great is that? All you have to do is enter CRAFTYMOM5 at checkout. Have fun shopping here
This post contains affiliate links for your convenience. Please read my full disclosure.
Supplies
Pastel Blue Monks Cloth 2 yards
Wall Stencil Damask Verde – Allover Wall Pattern for DIY Wallpaper Stenciling

Stencil Essentials – The tools you need for Stenciling Project

Deco Art Americana Chalky Finish Paint, 8-Ounce, Everlasting

Set of 14 Decorative Drapery Curtain Clip Rings, 2″ Interior Diameter, Black Premium Iron Metal Material

Dritz 228 5/8-Inch by 20-Yard Stitch Witchery, Regular, 2-Pack
I wanted the curtains to be long drapery panels and 2 yards is perfect for what I needed. The roller makes it so easy!
I just started in one corner and continued in a nice even pattern ensuring that the stencil was lined up. The best advice I have to offer with stenciling is don't be heavy handed with the paint. It is best to start out very light and if it is not dark enough you can go over it again, but if you use too much paint it will bleed.
The paint adhered to this fabric like a dream! Can I just say how much I love the white against the blue? It really is such a soft, pretty pattern perfect for a Spring refresh! As I don't sew (I would love to learn someday) I used stitch witchery to finish the edge that was not finished. It is so easy to use and helps those of us who can't sew. Finally, just attach with the clips to a curtain rod and admire your handy work!
This did not take long at all to finish. I spent under an hour on each panel.
**PIN FOR LATER**
Thank you so much for visiting Our Crafty Mom. Please subscribe to my email so you never miss a post!