Pick up a dollar store Fourth of July flag and use an old frame to make a patriotic wall hanging for your home.
There is something so exciting about this time of year when the days seem longer and the sun is shining. The kids are just about out of school and life seems less stressful-well hopefully anyway.
This post contains affiliate links at no additional cost to you. Please see my full disclosure here.
It is time for our monthly Create With Me Challenge and this month is all about Dollar Store Projects-yay!! I love to see the creativity that is shared with items from the Dollar Store.
It really is amazing to see what people can come up with. Thank you to Samantha from Little Bits of Home for hosting this fun challenge and Amy from My Life From Home for creating our snazzy new graphic!
Don't you just love it? There are some exciting new changes with the Create With Me Challenge. We are excited to welcome Sue from A Purdy Little House.
She just made over her daughter's bedroom that you must see!!
And, we are so excited to announce that we will be starting an Instagram challenge for YOU. We will let you know the supply that wins the voting next week and we want to see your projects using that supply, too!
So it's important to vote for your favorite. We hope you will join us in this fun challenge! Look for more details on Instagram.
For this challenge I am sharing a very simple DIY Fourth of July Art project that you can seriously put together in 15 minutes flat.
Dollar Store Fourth of July Art
Supplies
Dollar Store Flag

Dollar Store Foam Board

Staple Gun

Old Picture Frame-no glass needed
It is as simple as just wrapping the flag around the foam board and attaching it with a staple gun both to the board and then to the inside of the frame.
Sometimes I overthink things and make the projects more difficult than they need to be.
I really wanted to have a pretty piece of art to celebrate the Fourth of July and this looks so festive hanging in my dining room. It certainly doesn't look like it cost $3!
The frame that I picked up years ago at a yard sale gives the flag dimension and really makes it pop.
[Tweet "Easy Dollar Store DIY – Fourth of July Art – Our Crafty Mom #createwithmeprojects #dollarstore"]
Check out our survey for next month and join us for this fun Create with me Challenge! Don't forget to visit the other bloggers below to see what great ideas they came up with using Dollar Store projects.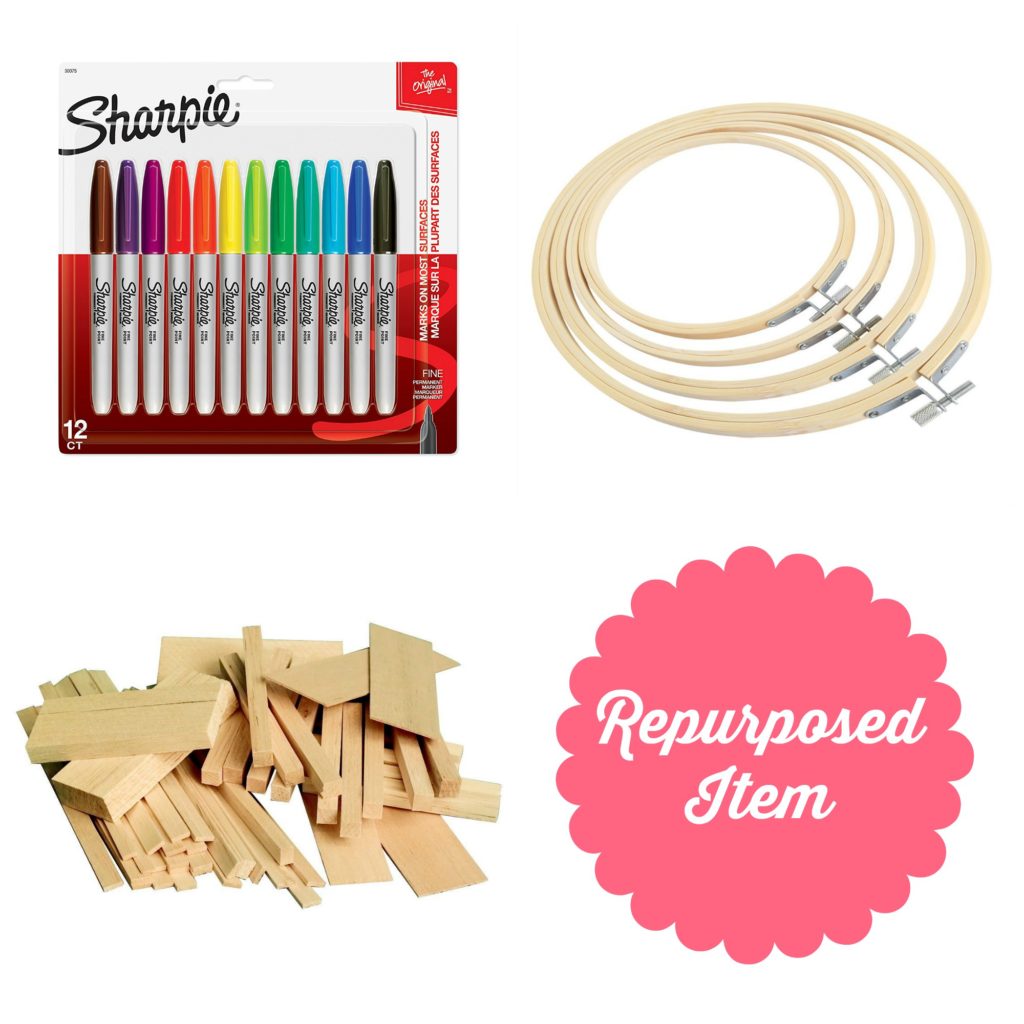 Supply Photos via Amazon.com
If you can't see the survey, CLICK HERE!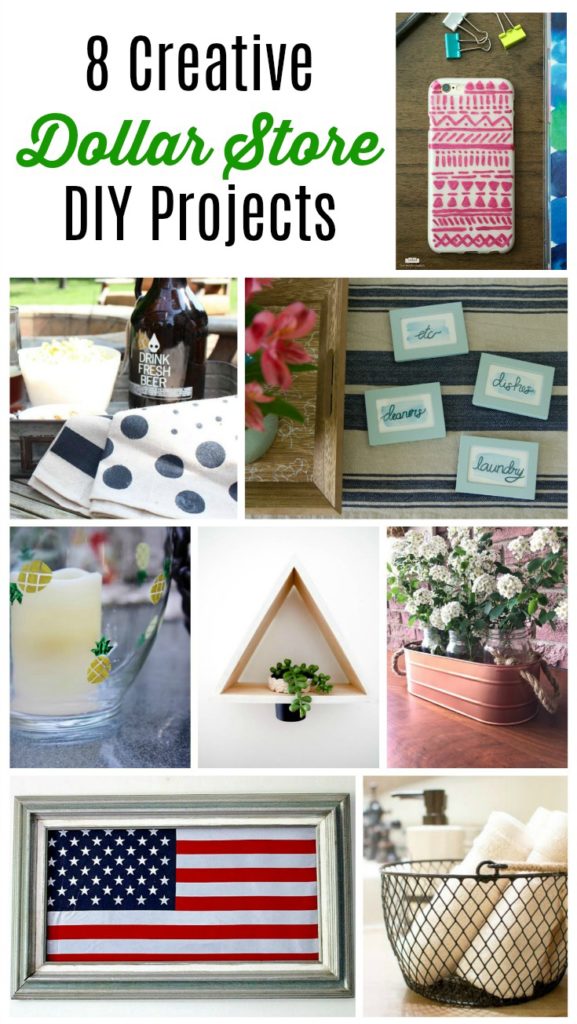 Tribal Painted Phone Case via Two Purple Couches
DIY Etched Glass Beer Mugs via My Life from Home
Watercolor Labels via Little Bits of Home
Vase with Pops of Pretty Pineapples via Knock it Off Kim
DIY Triangle Shelf Planter via Making Joy and Pretty Things
DIY Copper Planter via A Purdy Little House
DIY Fourth of July Art via Our Crafty Mom
Industrial Bin via North Country Nest
**Pin for Later**
Thanks for visiting Our Crafty Mom. Have a great day!
You may also like these dollar store ideas:
Easy Twine Patriotic Mason Jar